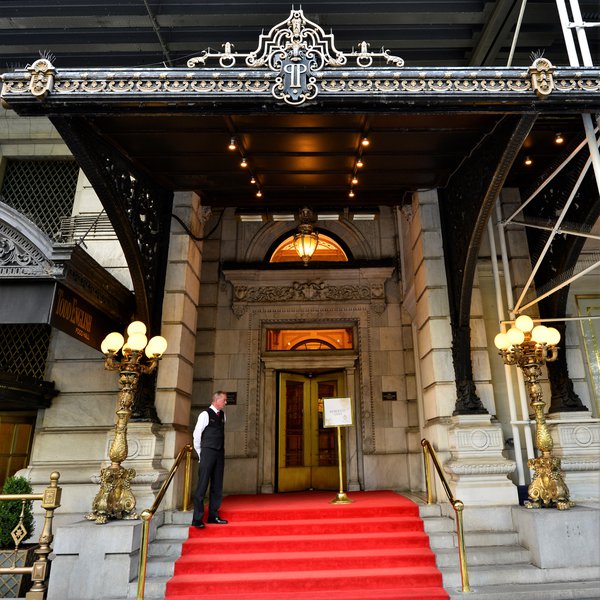 About The Plaza Residences
Located on 1 Central Park South, The Plaza Residences is one of Manhattan's most meticulously designed luxury condominiums. The building retains its historic features while adding in a modern style, which includes Versace Home Collection. The neighborhood of Columbus Circle give The Plaza Residences residents not only convenience and culture, but also the perfect complement to the exquisite apartments within.
The individual residences at The Plaza Residences stand out without the added appeal of the building and surrounding neighborhood. Each apartment features a one-touch, high-resolution, wireless flat-panel display that allows residents to adjust the conditions in the apartment as well as access the host of concierge services with just a touch or swipe of the fingertips. The console controls temperature, music, networking, and lighting. This unique amenity also connects residents to a select list of restaurants and shops in the neighborhood. The other features of the apartments are no less exceptional: Nero Marquina stone countertops, custom cabinets, elite appliances, and all other luxury amenities expected from an condominium of The Plaza Residences' caliber.
The walnut-bordered herringbone parquet floors, impressive mantelpieces, and overall style of The Plaza Residences will tempt residents to stay inside, but the vibrant Midtown neighborhood is equally alluring. Right on the edge of Central Park, The Plaza Residences stand at a Manhattan crossroads. The park blends with the subway, as well as the best restaurants and shops right outside.
Interested in Buying or Renting in The Plaza Residences?
There are currently 25 units for sale and 7 units for rent in the building. Please click on the links below to get more information about the availabilities in The Plaza Residences and we will connect you with a buyer's agent.